Artist: ARIEE (singer-songwriter) Directed by: KG THE DENA HOMIE Producer: Reggie B. Director of Photography: Christopher Brooks Lighting: Branden McClure Scotty McClure Stylist: E.A.D.Y. Song: Come Over (Video) E.P. 8 The Sequel

Blessed with an exceptional voice and a unique artistic spirit, Ariee has captivated many from an early age. Born in New Orleans, Louisiana, Ariee began singing in her church at the age of 8. As her passion for music grew, she knew it was essential to master her craft. Ariee developed her voice and expanded her vocal range by backing other accomplished musicians.
She set fire to the stage performing as a background singer for Trombone Shorty and Orleans Avenue, Mystikal, Glen David Andrews, & Kermit Ruffins.
Her upcoming EP 8 will showcase all the magic that she's been curating in the studio.
In person or on stage, Ariee's voice and presence is soul laced with a diverse style. Musically, her inspiration is drawn from a wide spectrum of artists. "Anita's soulfulness, Mariah's vocals, and Prince's style really embody the type of artist I am. Their music is both essential and timeless. " With an astounding voice and distinctive expression, she redefines what's possible within R&B & POP music.
ESSENCE 2018!
ARIEE WILL BE PERFORMING LIVE AT ESSENCE FEST ON FRIDAY, JULY 6TH! CATCH HER CENTER STAGE AT THE CONVENTION CENTER FOR 3:10PM! Don't forget to pre register!
ADMISSION IS FREE!
BIKE RIDE FUNDRAISER SATURDAY, JULY 21st! 7pm meet
Click button below to reserve your bike!
FUNDRAISER FEATURING KERMIT RUFFINS & ARIEE
R&B Starlet Ariee Is Empowered On Debut EP
Ariee sat down with Michael Phillips of OffBeat Magazine to discuss her newly released EP 8!
Click below to see the full interview!
Ariee will be performing live with her band on WWLTV Morning Show. Also stick around for her interview with Sheeba Turk.
Catch Ariee live on News With A Twist Friday
Ariee will be performing her new music from her EP 8 & Announcing the release of her newest EP 8, The Sequel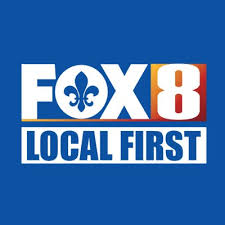 Ariee will appear LIVE on FOX 8!!
Nancy Parker will be interviewing Ariee about her upcoming High SchooL Nation Tour!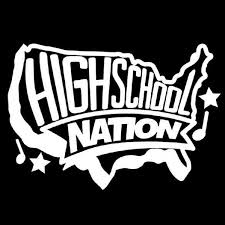 ARIEE WILL BE ON HIGH SCHOOL NATION TOUR!!
Ariee will be performing in Chicago & DMV metro areas. Her performance will be helping to donate state of the art recording studios to every school that she visits!
Ariee is the featured artist on NOLA NEXT she'll be talking about het upcoming EP 8!
CATCH BBC'S RADIO INTERVIEW WITH ARIEE
Ariee will be talking about her music along with her experience with Hurricane Katrina.
Ariee is Killing Me Softly
IHEARTNOLA sits down with Ariee!
Ariee Featured on MYHELLOFALIFE.COM
Read more as Ariee answered some questions about her upcoming tour.
I.O.W.U
ARIEE'S SINGLE I.O.W.U. IS AVAILABLE NOW ON ALL MAJOR STREAMING SERVICES.
i.o.w.u ...
"Ariee's second single I.O.W.U. is like a blast from the past with a futuristic vibrant feel. Its a mash up of the styles of carefree No Doubt & a mix of the colorfulness of Kelis. Her newest single is genre-bending with rifts of dance, pop, disco, and techno. The hook and beat are both super catchy which makes this song so irresistible to dance to."
-CD BABY 2017
STILL IN LOVE
NOW AVAILABLE ON ALL MAJOR STREAMING SERVICES
PURCHASE YOUR COPY TODAY!